HOME > PRODUCT > - > EC** TYPE

(1) Axial lead type, small lightweight design.
(2) Special magnetic core structure contributes to high-Q and self-resonant frequencies.
(3) Treated with epoxy resin coating for humidity resistance to ensure longer life.
(4) Heat-resistant adhesives and special structural design for effective
  open-circuit measurment.

(1) Televisions,personal computer,radios,telephones and other various electronic products.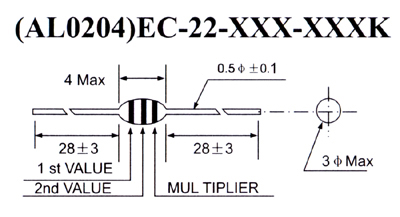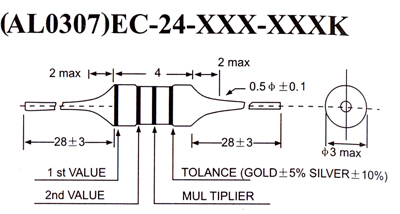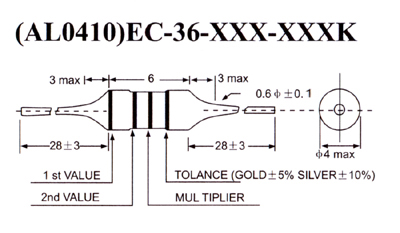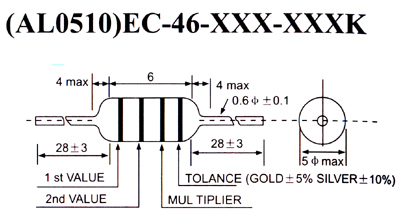 Unit in mm
| | | | |
| --- | --- | --- | --- |
| Color Code | Significant | figure | Multiplier Inductance tolerance(%) |
| Black | 0 | 1 | - |
| Brown | 1 | 10 | - |
| Red | 2 | 100 | - |
| Orange | 3 | 1000 | - |
| Yellow | 4 | - | - |
| Green | 5 | - | - |
| Blue | 6 | - | - |
| Violet | 7 | - | - |
| Gray | 8 | - | - |
| White | 9 | - | - |
| Black | - | - | ±20 |
| Silver | - | 0.01 | ±10 |
| Gold | - | 0.10 | ±5 |